The R3 Stem Cell Therapy Commitment
R3 Stem Cell, LLC ("R3"), the nation's leader in regenerative stem cell therapies, is proud to provide you security in selecting your stem cell therapy provider. At R3, we stand behind our regenerative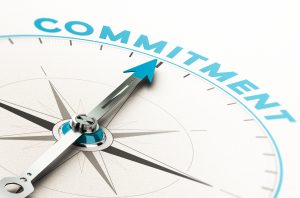 medicine products.
If for any reason you are not completely satisfied with your R3 regenerative therapy and you meet the eligibility requirements below, then R3 will provide an additional regenerative therapy free of charge at one of R3's regenerative therapy workshops in accordance with the terms of this commitment.
R3 stands apart from other regenerative therapy providers that may use inferior allograft tissue, inferior protocols, or inappropriate cell counts. R3 Stem Cell provides safe regenerative therapy options and stands behind its offerings. R3 is sensitive to the value of your hard-earned money and is committed to positive patient outcomes.
It is important that you understand that R3 cannot and is NOT promising a cure or a permanent fix for your condition. Every patient's response to regenerative therapy is unique and there are no methods available, yet, to ensure 100% desired outcomes for regenerative medicine therapies.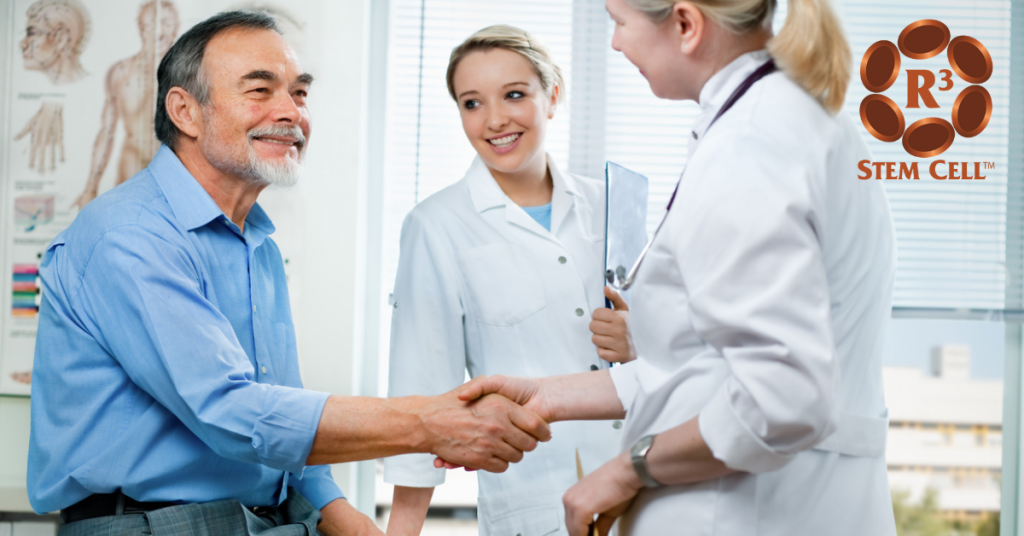 Eligibility Requirements:
R3's additional regenerative therapy commitment is available for qualified individuals who receive R3 stem cell therapy from a physician ("Provider") at an R3 Certified Center and request an additional therapy from R3 under this commitment. To be eligible for an additional therapy, a patient must:
Complete a single full recommended stem cell procedure at an R3 Certified Center;
Receive an injection into a joint or soft tissue from an R3 affiliated clinic. Intravenous, Nebulizer or Intranasal procedures are NOT included in the Therapy Commitment Program.
Follow all pre- and post-procedure Provider instructions;
Follow all Provider recommendations regarding R3 Stem Cell supplements and approved substitutes;
Complete necessary imaging studies or lab work as directed by the Provider; and
Have undergone recovery for at least one year.
If you satisfy all of the above eligibility requirements and are not satisfied with your outcome after at least one year of recovery, after a thorough analysis of the procedure benefits with the Certified R3 Center providers, you may request an additional stem cell therapy at one of the scheduled R3 Stem Cell Workshops. Currently, these take place in in San Diego CA or Nashville TN regularly.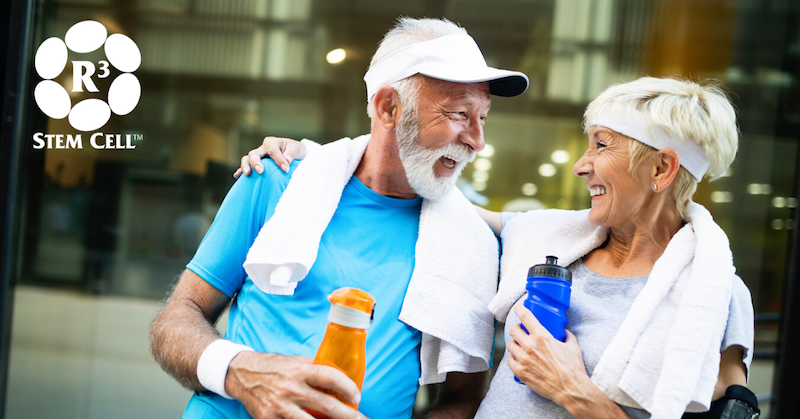 R3 reserves the right to modify the Workshop schedule, including adding or cancelling Workshops, at any time. If you are eligible for an additional stem cell therapy, you may choose your desired workshop, subject to availability. Workshop slots are limited, so your first choice may not be available.
At the Workshops, patients receive stem cell therapy with first rate tissue allograft at a procedure center where visiting providers observe as R3 trainers perform regenerative therapies on real patients. An R3 protocol will be used and include up to a maximum of 2cc's of regenerative allograft. You must agree to having the visiting providers observe for learning purposes to receive the additional therapy.
This is NOT a money back guarantee. The commitment is only available for an additional regenerative therapy of equal or lesser value to the previous procedure purchased in the same , as determined by R3 in its sole discretion. Travel expenses are the responsibility of the patient.
Patients that have had two or more stem cell therapy procedures at an R3 Certified Center are not eligible. The additional therapy commitment is not available if you fail to abide by reasonable R3 requests for existing medical records or fail to obtain new imaging or bloodwork, as determined by R3 in its sole discretion. The additional procedure may be completed with an alternative biologic of equivalent quality.
This commitment was last updated March 1, 2021. R3 reserves the right to discontinue or modify this commitment at any time in its sole discretion. All Rights Reserved.
If you have questions about this Commitment, please contact R3 Stem Cell by calling (844) GET-STEM, or by emailing info@r3stemcell.com.